Committees
---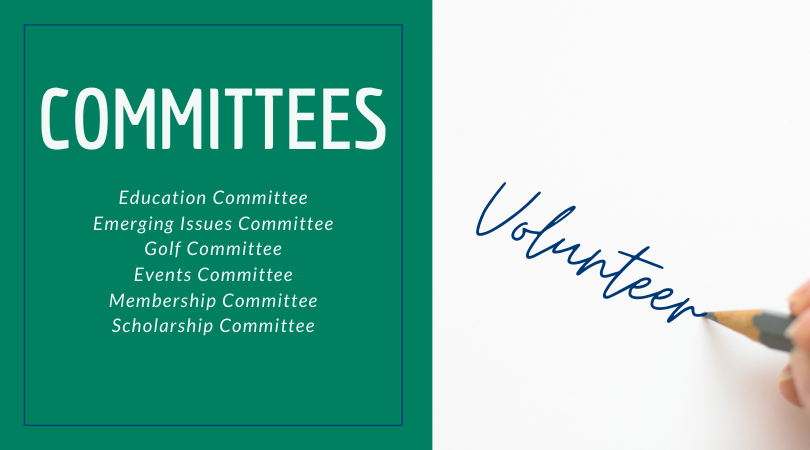 Committees are vital to the success of our CFMA Portland Chapter. Members can volunteer in a variety of ways within CFMA.
This is a great way for you to get to know other members of the association. Time commitments vary by committee, but most meet once a month or quarter for about an hour. They are fun and informative meetings.
Education Committee
Mission:
To facilitate a forum to educate those involved within the Construction industry on the unique characteristics of the construction financial process
To assemble a group of professionals capable of providing quality education
To provide education to all knowledge levels in the Construction industry
Contact Committee Chair, Joe Connors, for more information or to get involved: jconnors@columbiabank.com
Golf Committee
Mission:
Assist with the Annual Golf fundraiser to help fund scholarships to local college students
Support committee chair on event tasks
Promote event to members and prospects
Help with coordination during event
Contact Committee Chair, Kelly Niemela, for more information or to get involved: kniemela@bbnw.com
Emerging Issues Committee
Mission:
Identify relevant financial and governmental issues that could potentially have an impact on construction industry members

Assemble the facts surrounding each issue

Communicate the findings to the chapter membership on a timely basis.

Support the Chapter's efforts to be a recognized resource for the construction industry
Got a Hot Issue? Email Portland.CFMA@gmail.com. A member will search it out and fill you in on the findings.

Scholarship Committee
Mission:
Award scholarships
Increase student awareness of CFMA and careers in the construction industry
Promote education for employees of member firms as well as children of CFMA members
For questions regarding the 2021 Scholarship Program please contact Alisa Castellano, Scholarship Committee Chair, at acastellano@rhconst.com
Membership Committee
Mission:
Membership Committee is responsible for the Chapter's membership recruitment and retention efforts.
Main responsibilities of the Membership Committee include:
Identifying and Recruiting Prospective Members
Promoting CFMA at events and Answering Inquiries Regarding Membership
Integrate New Members Into The Organization
Member Retention
Contact Committee Chair, Tammy Bass, for more information or to get involved: hylandnac@gmail.com
Events Committee
Mission:
Assist with the Annual Awards Banquet
Support committee chair on event tasks
Promote event to members and prospects
Help with coordination during event
Contact Committee Chair, Stacey Poirier, for more information or to get involved: SPOIRIER@travelers.com